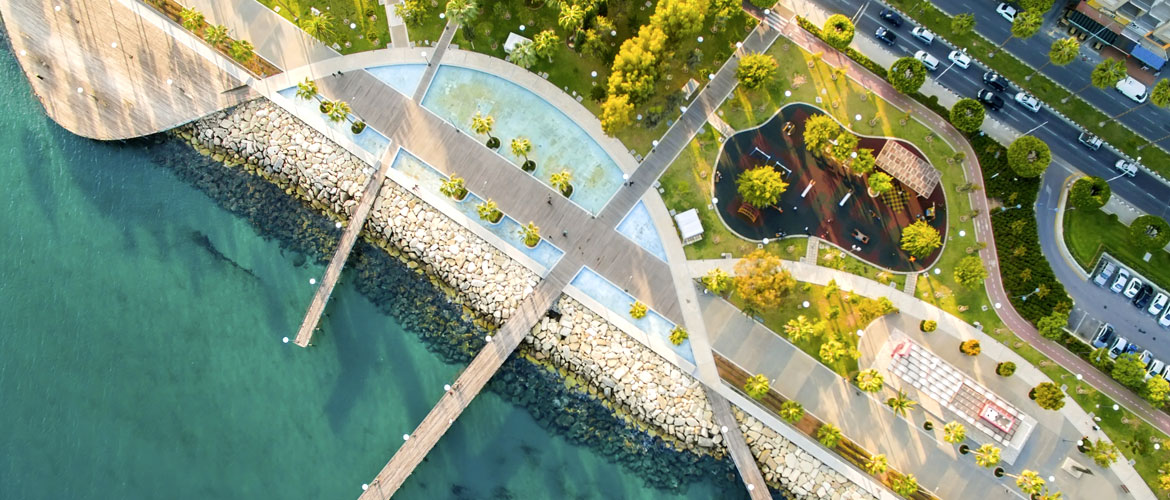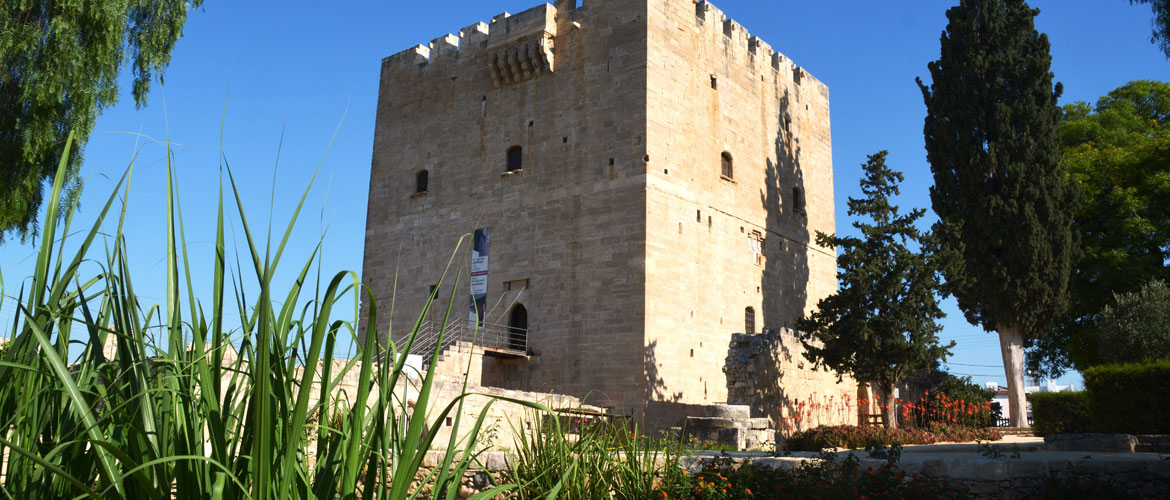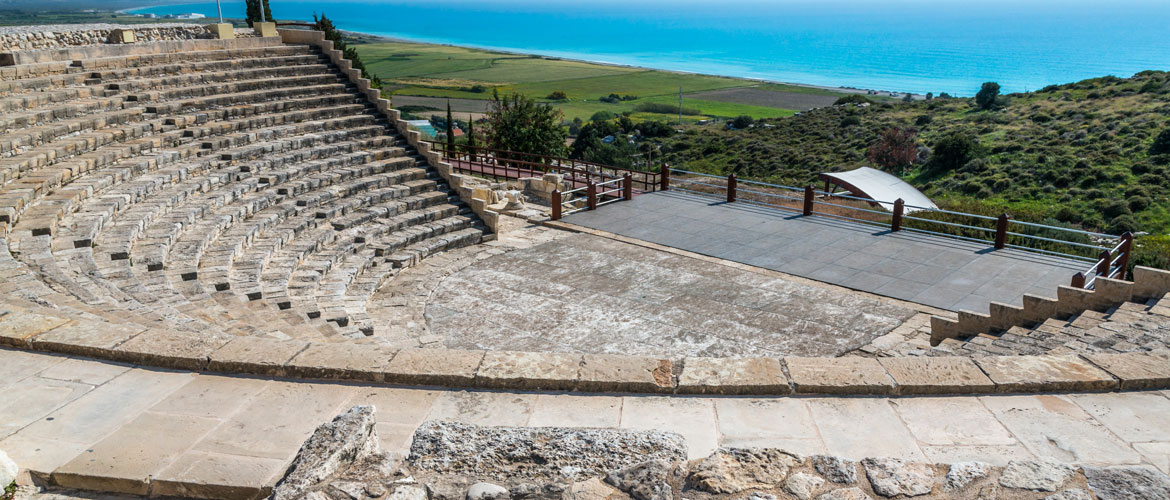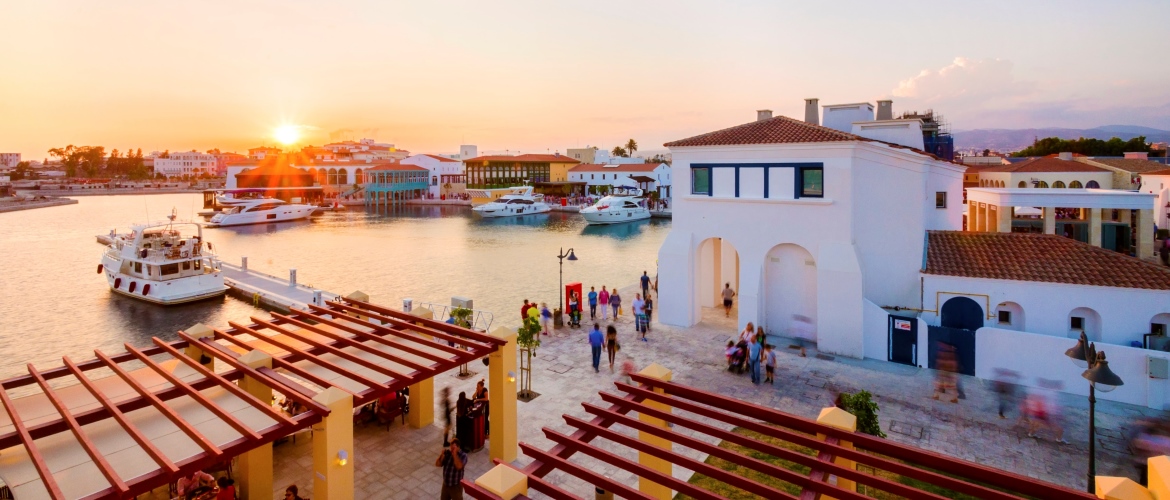 Passing though the area's citrus plantations and scattered vineyards we come across the medieval Castle of Kolossi. It is a fine example of military architecture originally constructed in the 13th century during the crusades.  After the Siege of Acre in 1291, it served as the Grand Commanderie of the Knights of the Order of St. John of Jerusalem; and thus gave its name to the world famous Commandaria wine, which is still produced in the area.
Our next visit, the ancient Kingdom of Kourion, is placed on one of the most spectacular sites in the island, with extensive archaeological ruins including well-preserved mosaics. Its Greco-Roman theatre, built in the second century BC, is famous for its vistas of the Mediterranean Sea. Fully restored, the theatre is today used for musical and theatrical performances. Kourion is also renowned for its preserved mosaic floors in the House of Eustolios, the House of Achilles and the House of the Gladiators.
Our excursion ends in Limassol, where our guests will also visit the Limassol Marina, the harbour and the old town of Limassol.
Limassol, traces its history to the Middle Ages, and is named so being situated between (anamesa) the ancient Kingdom of Kourion and Amathus. The medieval Castle of Limassol is where according to tradition, after conquering the island in 1192, King Richard the Lionheart of England married Princess Berengaria of Navarre in the castle's small chapel.
The castle is surrounded by the old town's winding shopping streets where visitors can bargain with the local shopkeepers for handicrafts and visit one of the town's many coffee shops. The Limassol harbour and Marina, with its range of upscale shops and restaurants, is only a short walk away; where guests can enjoy their meal at a local restaurant.
PRICES FROM:
The below prices are valid for 02 pax and include:
Private return transfers by Mercedes E-Class for 8hrs service
English Speaking DMT Licensed Guide for 8hrs service
LIMASSOL: EUR 555.00
PAPHOS: EUR 585.00
LARNACA: EUR 585.00
NICOSIA: upon request
AYIA NAPA: upon request
Rates for:
03-06 PAX (by Mercedes Vito)
07-10 PAX (by Ford Transit) &
11-20 PAX (by Mercedes Sprinter)
are slightly higher and are available upon request.
SUPPLEMENTS:
Supplement for lunch and all entrance fees from:  EUR 46.00 per person
The above supplement includes:
Entrance Fees to all sites
Light Lunch at a local tavern incl. drink package (soft drink/ water)
*The above rates are subject to our terms and conditions. Please contact our staff at info@drakostravel.com for more information and bookings.