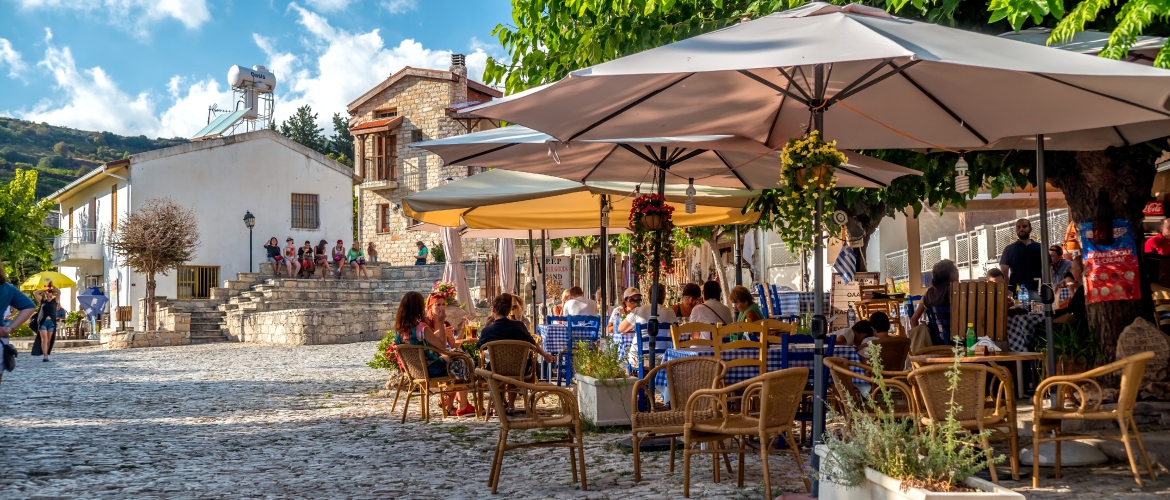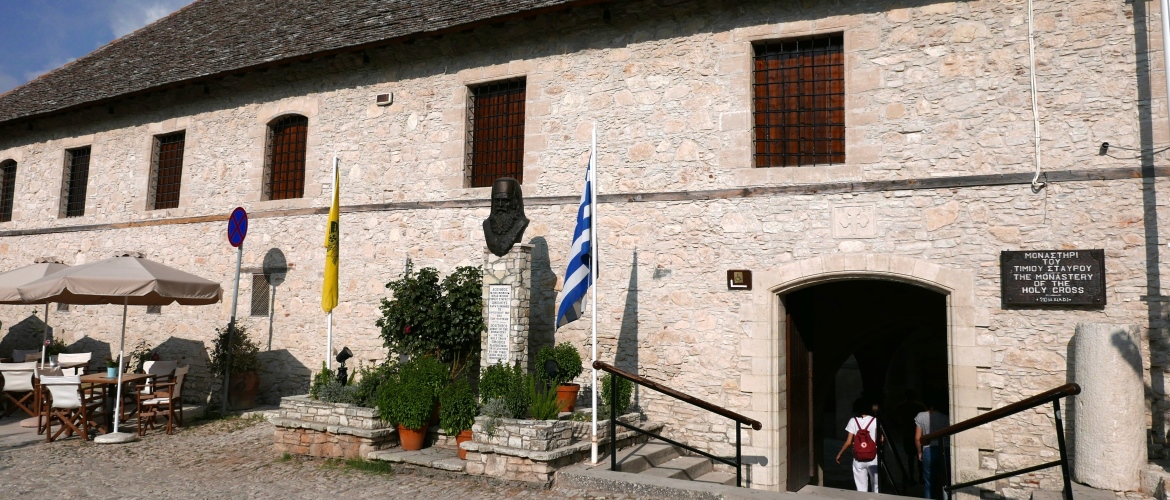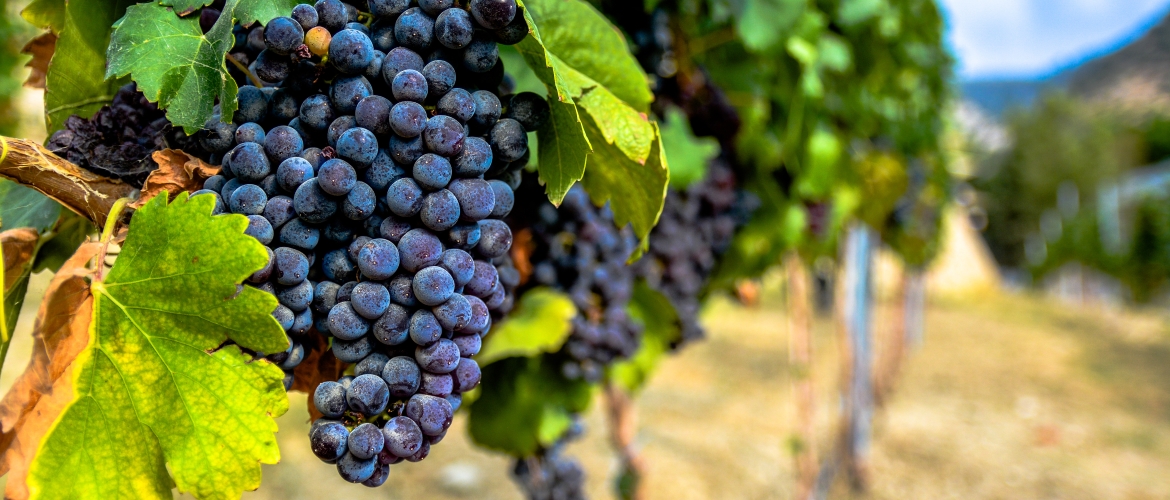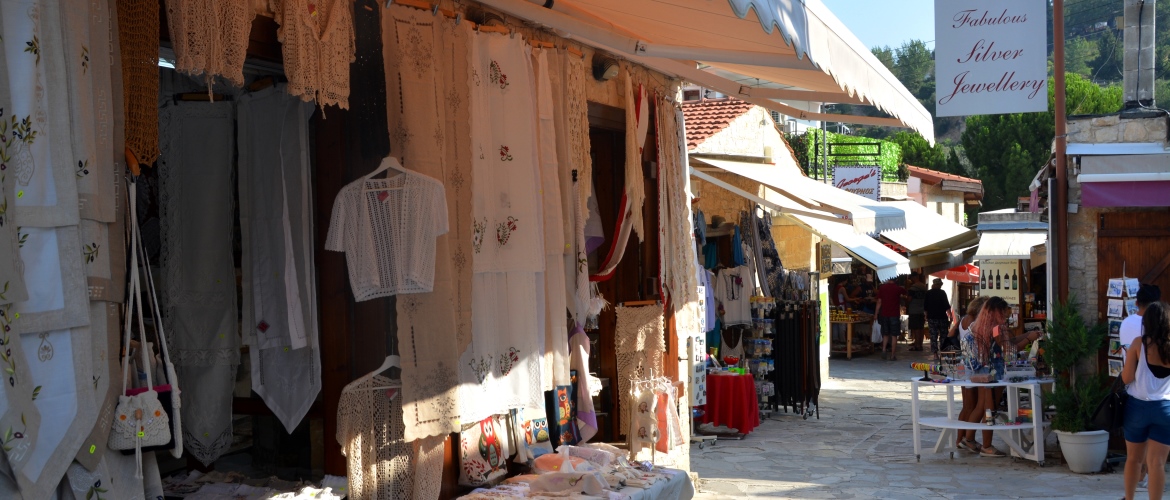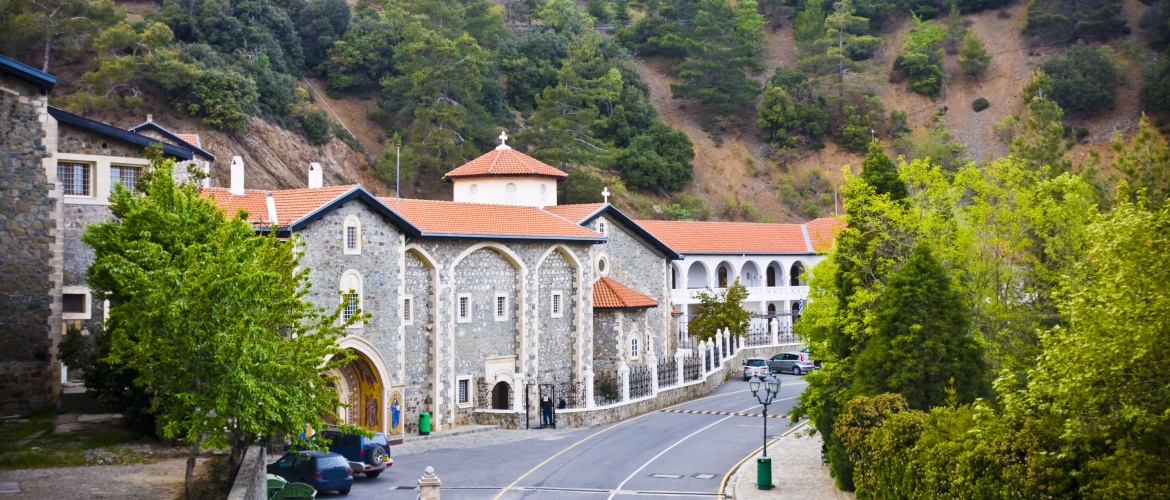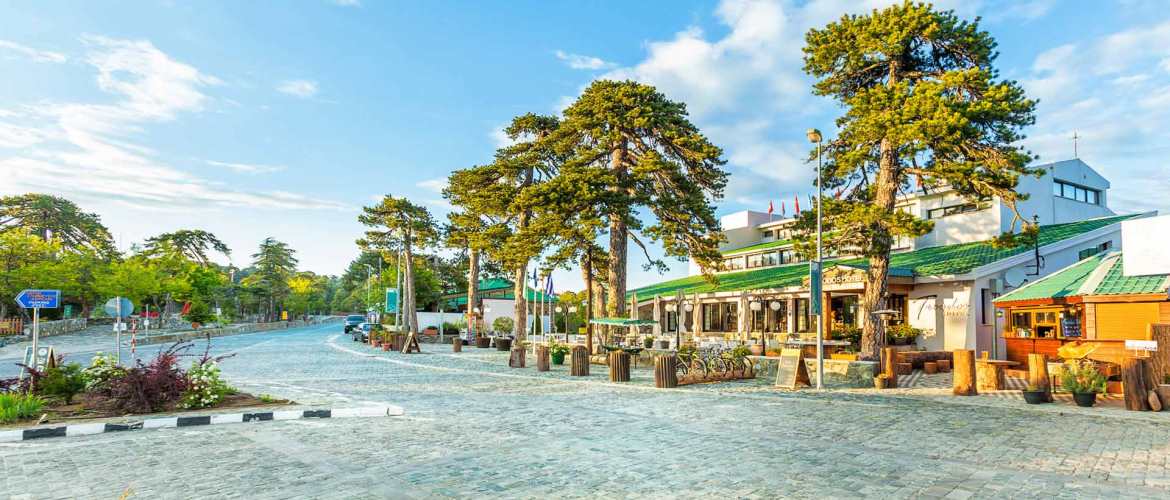 Kykkos is the richest and most significant monastery on the island. Founded in 1100 and dedicated to the Virgin Mary, it possesses one of the three surviving icons ascribed to St. Luke. Its famous ecclesiastical museum houses icons and objects from the Byzantine era.
Not far from Kykkos we will take a short stroll to Throni, to visit the tomb of the late Archbishop Makarios III amidst the dense forest.
Covered in dense pine and cedar forests and dotted in picturesque villages; the Troodos mountain range and Mount Olympus stand at 1,952 meters above sea level. It is a unique geological complex which dominates the central and western part of the island. Troodos is home to beautiful native wild flowers and vegetation.
Our excursion takes us to Omodos, a traditional Cypriot wine producing village, once the property of Sir John De Brie, Prince of Galilee. The village is also renowned for its Monastery of the Holly Cross standing by the stone-paved square. Apart from its byzantine era icons, it holds excellent wood carvings and other ecclesiastical objects of interest, as well as a small national museum.
Omodos has a long tradition in wine making. A traditional wine press known as Linos is preserved, where we will stop and sample the local wines and liqueurs: a selection of white and red wines, the famous Commandaria desert wine and of course Zivania. Lunch is served at a local tavern.
Visitors can stroll around the village's winding streets and mingle with the locals, walk around for some shopping at the various small shops selling traditional Cypriot items such as crafts, lace and local delights.
PRICES FROM:
The below prices include private return transfers by either Mercedes E-Class or Mercedes Vito or mini bus based on 1 to 15 persons and also include a Licensed Guide for 8hrs service.
PAPHOS: EUR 565.00
LIMASSOL: EUR 595.00
NICOSIA: EUR 625.00
LARNACA: EUR 690.00
AYIA NAPA: Price on request
SUPPLEMENTS:
Supplement for lunch and all entrance fees from: EUR 34.00 per person
The above supplement includes:
Entrance Fees to all sites
Wine Tasting
Light Lunch at a local tavern incl. drink package (soft drink/ water)
*The above rates are subject to our terms and conditions.  Please contact our staff at info@drakostravel.com for more information and bookings.