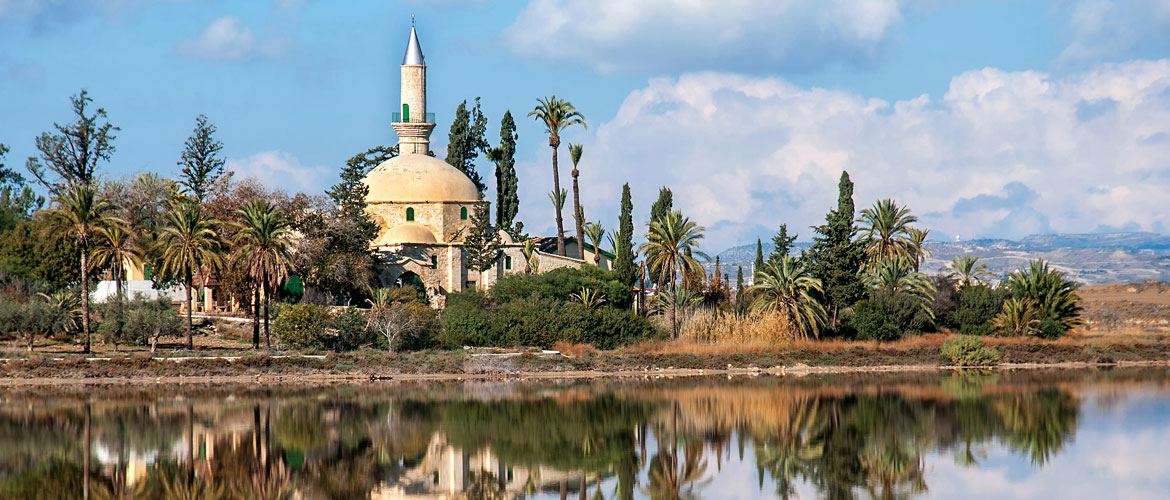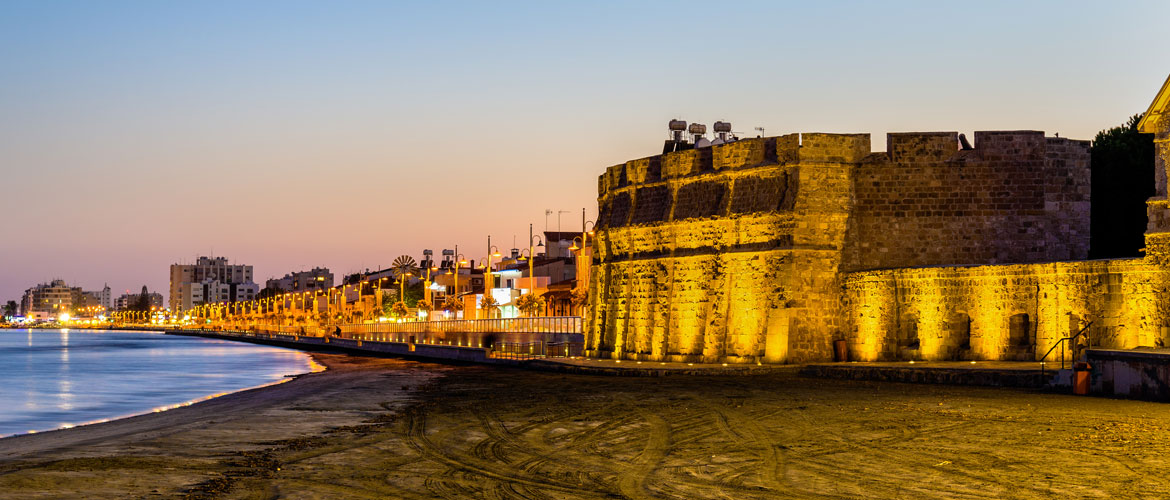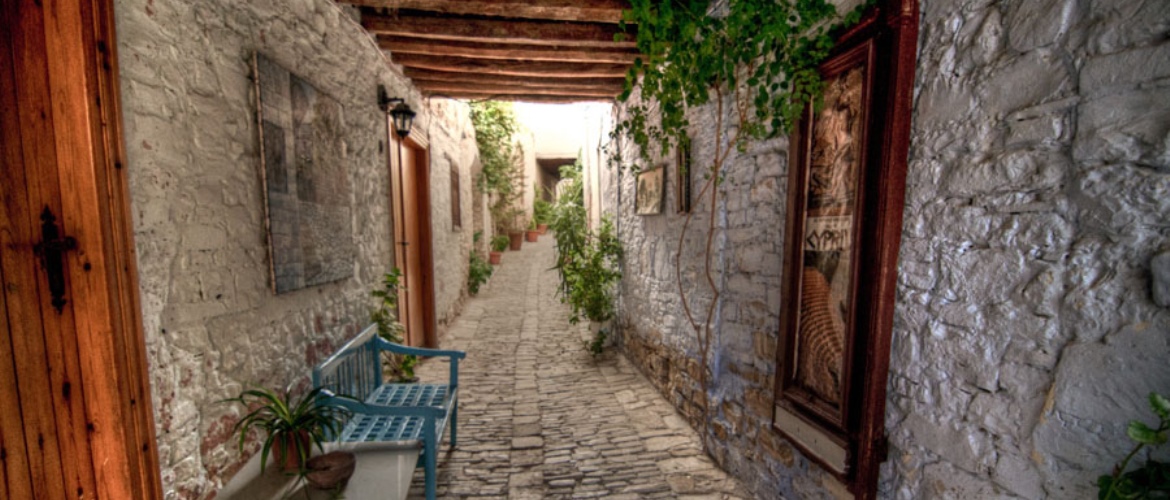 Our guests start their excursion with a visit to the village of Lefkara, renowned for its unique architecture, charming narrow streets and limestone built houses.
Lefkara is celebrated for its magnificent lace making. It is where Leonardo Da Vinci purchased the lace cloth masterpiece with which he decorated the altar of Milan in 1481. Visitors can walk through the narrow winding streets to discover the silversmiths and the lace-makers, whose designs follow the time-honoured traditions of their forefathers.
Our excursion takes us to the city of Larnaca, built on the ruins of Kition, as the town used to be known, which was one of the several ancient city kingdoms of the island. The ancient kingdom was the birthplace of Zeno of Kition, the famous Stoic philosopher.
We pass by Hala Sultan Tekke, and the village of Kiti, which hosts the church of Angeloktistos with its magnificent mosaics dating to the early Christian period believed to be built by Angels.
After a short city tour we visit the cathedral of St. Lazarus, the first bishop of Kition, originally built in 900 AD.
Our guests can enjoy their meal at a local tavern and do some shopping in Larnaca old town and promenade.
PRICES FROM:
The below prices include private return transfers by either Mercedes E-Class or Mercedes Vito or mini bus based on 1 to 15 persons and also include a CTO Licensed Guide for 8hrs service.
PAPHOS: EUR 650.00
LIMASSOL: EUR 505.00
NICOSIA: EUR 505.00
LARNACA: EUR 430.00
AYIA NAPA: EUR 495.00
SUPPLEMENTS:
Supplement for lunch and all entrance fees from: EUR 35.00 per person
The above supplement includes:
Entrance Fees to all sites
Light Lunch at a local tavern incl. drink package (soft drink/ water)
*The above rates are subject to our terms and conditions. Please contact our staff at info@drakostravel.com for more information and bookings.