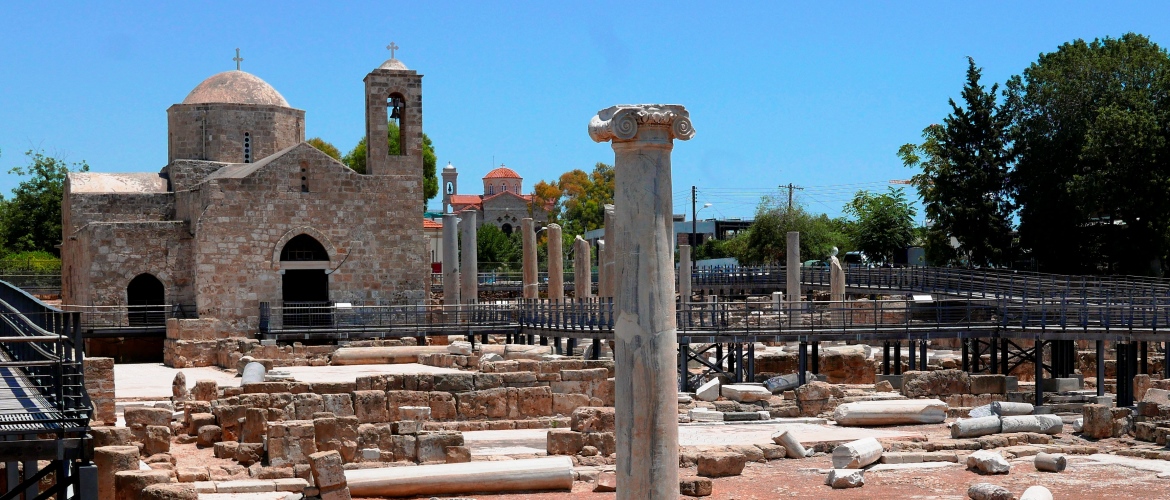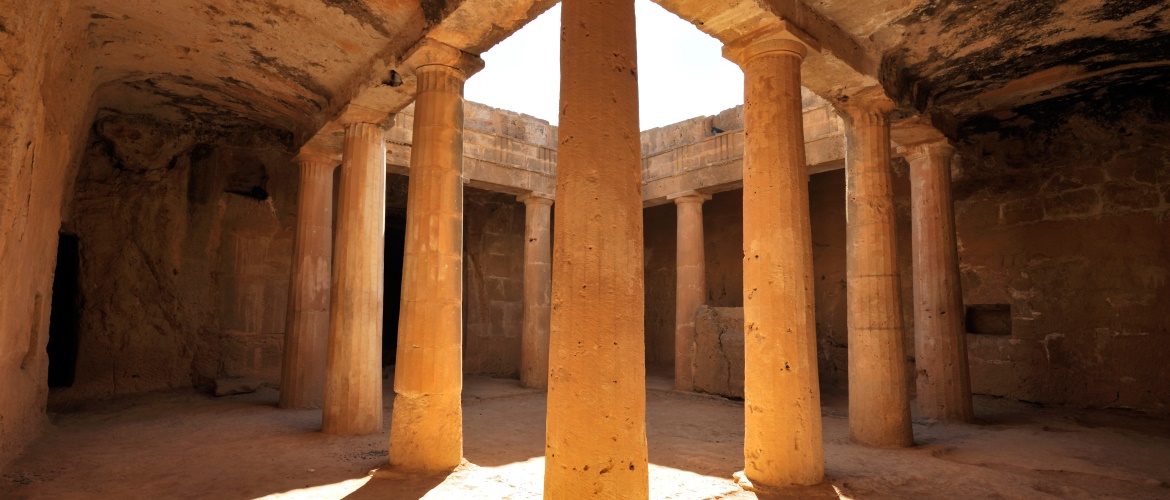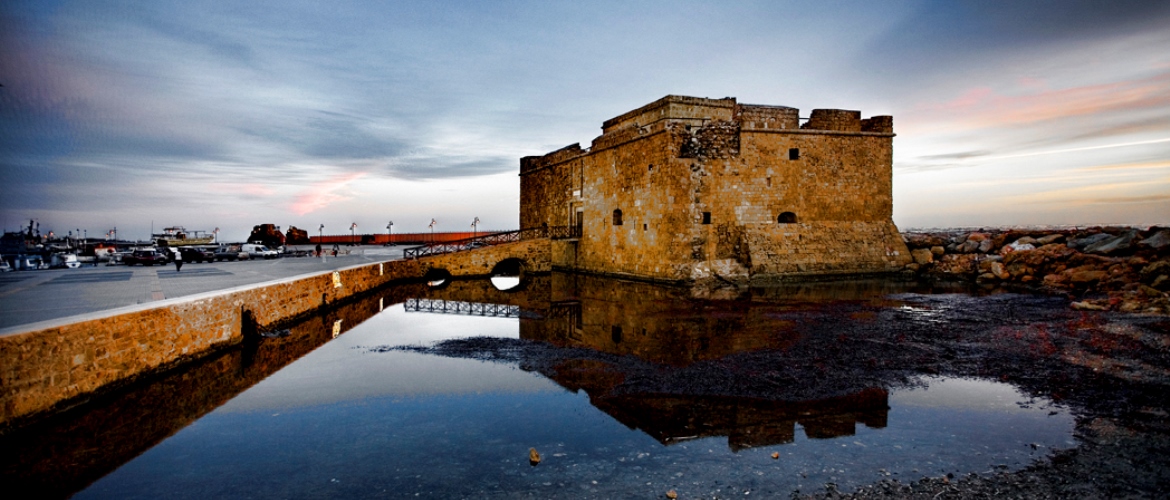 Legend has it that Paphos was home of Aphrodite, goddess of beauty and love. Still under the spell of the goddess, the area retains her magic and has remained intact by time. It seduces its visitor with its majestic landscape, lovely coastline and historical treasures.
Our first visit will be to the Tombs of the Kings, an early Hellenistic monument dating from the 4th century BC. They are burial caves carved into the bedrock of the hill and decorated with Doric columns and capitals.
We continue to The Church of Panayia Chrysopolitissa, built in the 13th century over the ruins of the largest Early Byzantine basilica on the island. Within the compound one can see St. Paul's Pillar, where according to tradition; the saint was flogged before the Roman Governor Sergius Paulus converted to Christianity. The floor of the basilica was covered with colourful mosaics, some of which are still preserved today.
We will then visit the Mosaics of the Roman period, dating from around the 3rd century AD. These are situated in four main houses: the House of Aion, House of Dionysos, House of Orpheus and House of Theseus. They include many attention-grabbing geometrical decorations and draw inspiration from Greek mythological scenes.
 PRICES FROM:
The below prices include private return transfers by either Mercedes E-Class or Mercedes Vito or mini bus based on 1 to 15 persons and also include a Licensed Guide for 8hrs service.
PAPHOS: EUR 315.00
LIMASSOL: EUR 400.00
NICOSIA: Price on request
LARNACA: Price on request
AYIA NAPA: Price on request
SUPPLEMENTS:
Supplement for all entrance fees from: EUR 09.00 per person
The above supplement includes:
Entrance Fees to all sites
*The above rates are subject to our terms and conditions. Please contact our staff at info@drakostravel.com for more information and bookings.