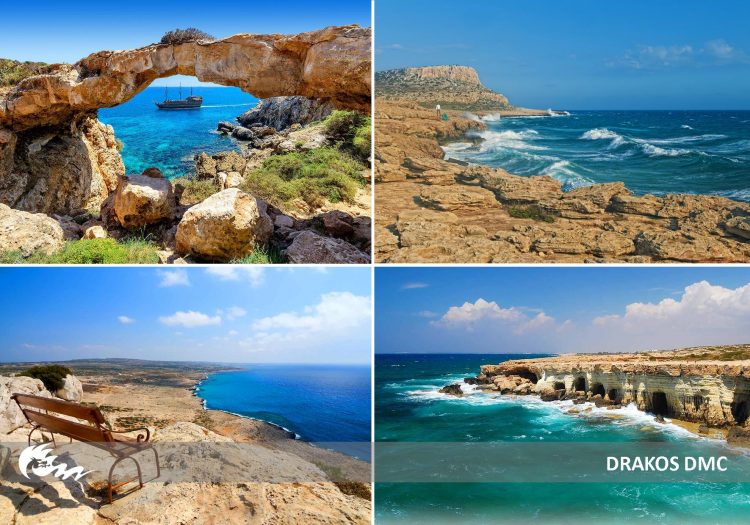 Larnaca is a beautiful coastal city built on the ruins of ancient Kition, as the town used to be known, home of the stoic philosopher Zeno Kitieus. The city was one of the several ancient city kingdoms on the island during antiquity. Today it combines its ancient beauty with its sandy beaches and breathtaking landscapes.
The Cathedral of St. Lazarus, built in 900 AD, with its impressive decoration and large domes was built by the first bishop of Kition. Legend has it that the place of Lazarus' tomb was lost during the period of Arab rule beginning in 649. In 890, a tomb was found in Larnaca bearing the inscription Lazarus the friend of Christ, where the cathedral was built.
Heading east and into Ayia Napa one finds Nissi Beach, one of the most famous sandy beaches of the island. The shallow, crystal clear waters of the beach always leave visitors impressed.   Nissi beach is a must-see attraction which offers water sports such as windsurfing, pedal boating and even bungee jumping.
Further east, Cape Greco is an oasis of tranquility located between Ayia Napa and Protaras. The surrounding area comprises of natural beauty and breathtaking landscapes along with several hiking trails. The numerous Sea Cavesstretching from the Eastern edge of Ayia Napa up towards Cape Greco National Park create deep entrances into the cliffs which are only accessible from the sea.
This slideshow requires JavaScript.
March 26,2018