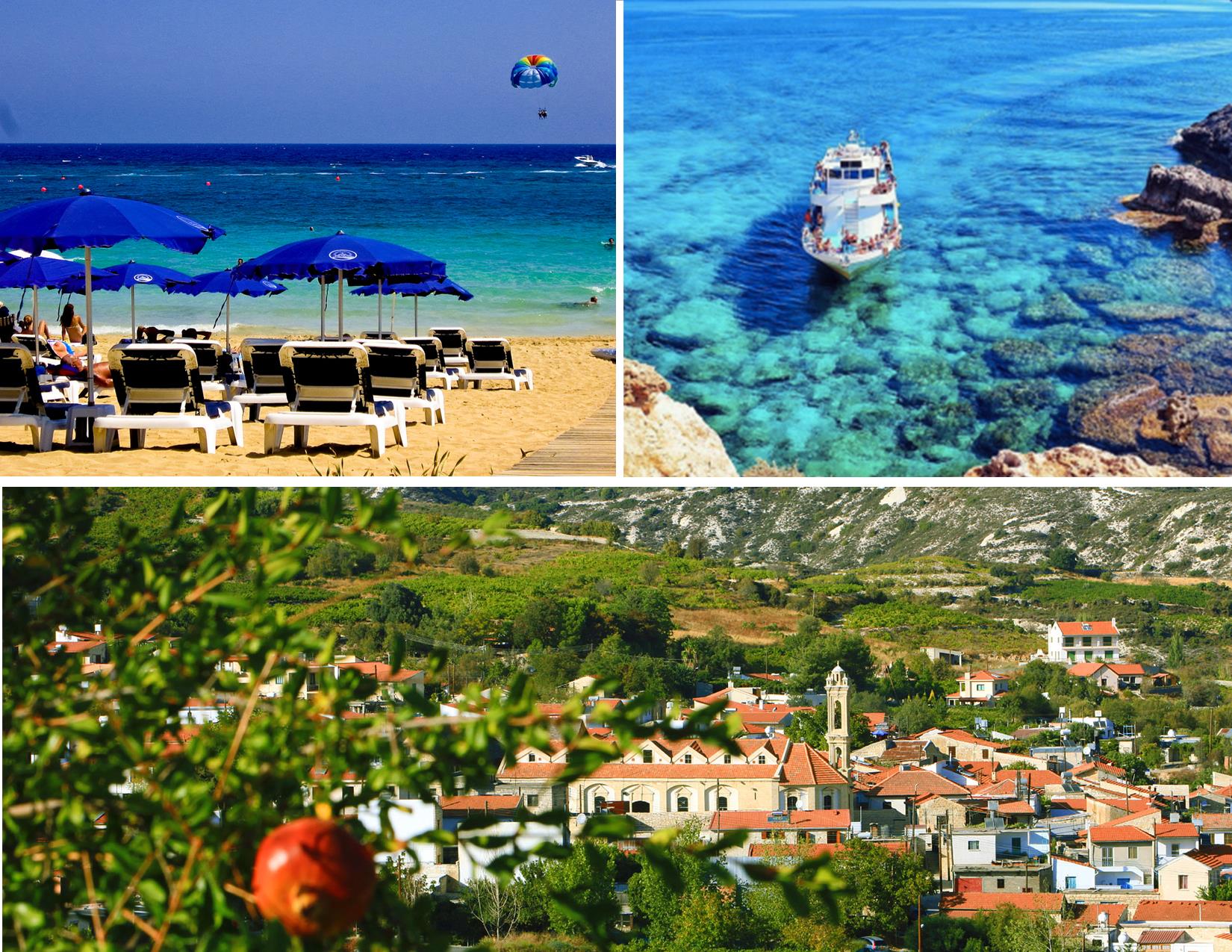 One of the many benefits of being on a Mediterranean island is having plentiful sunshine and Cyprus is no exception. In fact the island has the ideal weather with fine temperatures especially during summer months.
Cyprus is the perfect beach destination as it combines cloudless skies and cooling breezes from the sea. The island is well known for its sandy beaches and beautiful crystal clear waters. One can find a small piece of coastal paradise in all cities starting from Paphos to Larnaca.
Some of the best beaches on the island are found in the Famagusta district such as Nissi beach, Makronissos beach and Cape Greco. For the more adventurous people out there, water sports and diving sessions are offered in most of the coastal areas of Cyprus.
The highest peak of the island is found at Troodos Mountain with an altitude of almost 2000 meters. It is a cooler and an alternative option for people who would like to escape from the summer heat of the coast.  One can experience the beautiful natural trails of the green mountains, hike through dense forests, stunning waterfalls and photo worthy panoramic views.
June 15,2018